On March 5-8, 2017, the 18th Annual Conference of the Association of Test Publishers ("ATP") was held in Scottsdale, Arizona, USA. As ATP's platinum sponsor and the founding member of its Asia Division, ATA, China's largest testing service provider, was invited to attend the annual event for the global testing and assessment industry.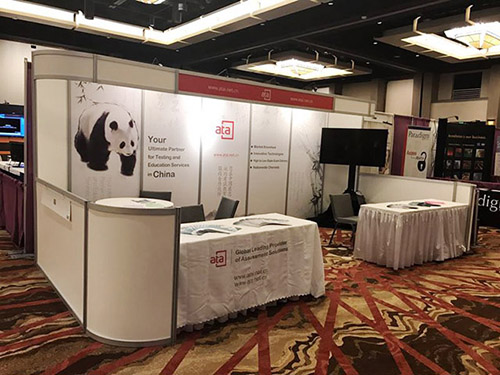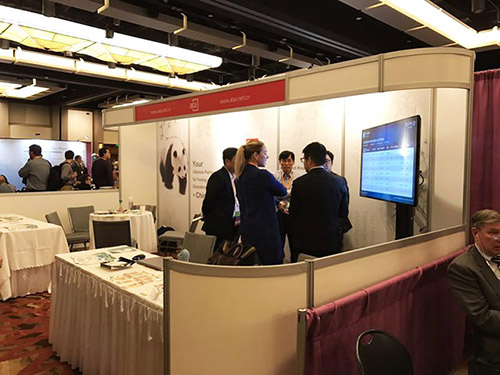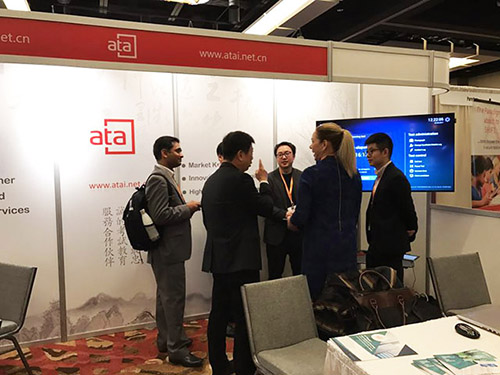 Holding consistently onto its theme of "Innovations in Testing", this year's ATP Annual Conference brought together more than 1,000 representatives from over 20 countries globally in the testing industry. The conference covers a large number of topics, ranging from test-related regulations and policies, evaluation and psychological testing, test security and privacy, to data management, business strategy and operation, as well as test delivery and operational models. In the process of the four-day conference, representatives, testing experts and industrial application managers from leading enterprises and organizations in the global testing industry presented their comments, shared their views and conducted active discussions about industrial innovation technologies and products. A total of nearly 100 presentations, more than 20 forums, 10 product demonstrations, and several dozen seminars and discussions were organized.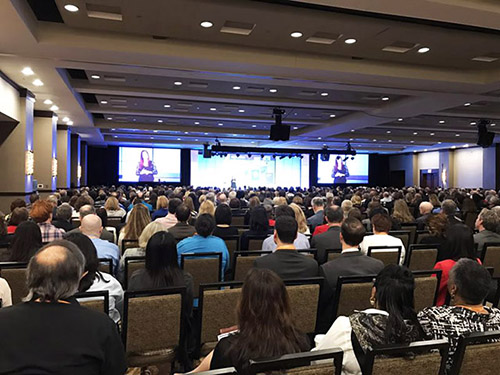 As one of China's largest testing services provider, ATA has drawn close attention from the industry for its innovation in testing technologies, products and services, and is considered a representative organization understanding the testing development trend of China, the world's biggest market. Mr. Alex Tong, vice president of ATA, was invited to deliver a featured speech at the conference, echoing the conference's theme of "people-oriented test innovations". Riding on the innovative development of China's test industry, Mr. Tong gave a detailed description on the historical background and current status of China's testing market, analyzing the needs of people at various ages in China and abroad for testing services. He also introduced the operational experience in large-scale computerized testing projects created by ATA, and demonstrated the precise and efficient testing services provided by ATA for its clients using cloud-based mobile testing platforms and assessment product.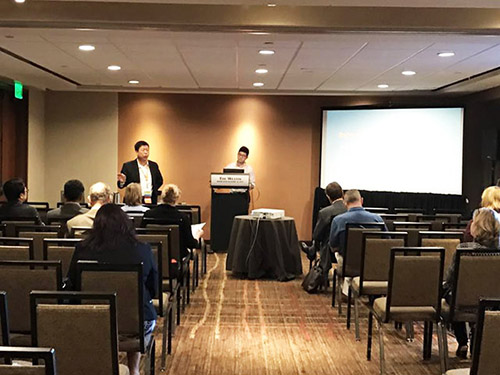 During the conference, Mr.Tong also chaired forums with senior industrial experts from other Asian countries such as Japan and South Korea on the theme of "Challenges and opportunities faced by Asian test markets", addressing the trends of the testing markets in China, Japan and South Korea. In addition, together with Naotomi Umezawa from Japan, Alex Tong represented the Asia division of ATP in hosting a luncheon during the conference to share the work and activities accomplished by the Asia division of the association for the last 12 months.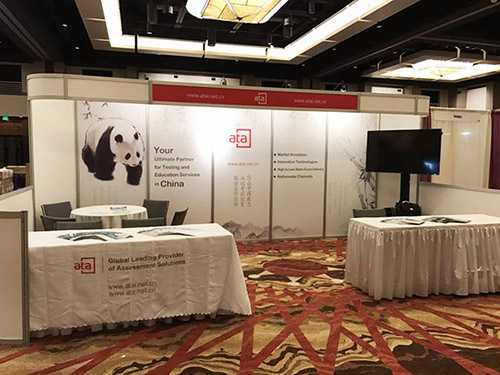 During the conference, the outstanding contributions that ATA has made to promoting the innovative development of China's testing service markets and the mutual communication between China and other countries in the testing area have attracted close attention and won high praise from ATP and representatives from the global test industry.