HR Talent Photoscope – Share with You the Most Advanced Experience in Talent Recruitment
ATA invited to attend the HRoot China Human Resource Service Expo 2016 (Chengdu)
Date of Release: July 22, 2016
On July 21, ATA Online, a leading testing and assessment service provider, was invited to attend the HRoot China Human Resource Service Expo 2016 (Chengdu), sharing its latest services, products and successful experiences in talent assessment and campus recruitment testing with more than 4,000 HR directors, HR managers, medium- and high-level enterprise managers, and enterprise HR product purchasers.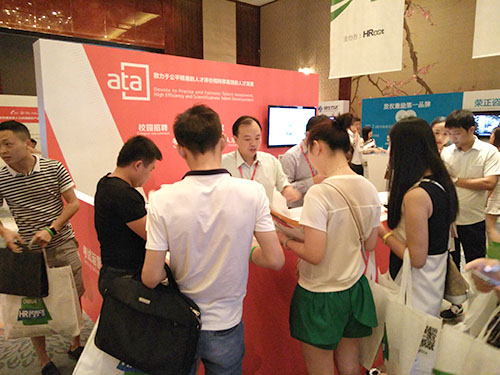 Despite the continuous heavy rains in Beijing, Henan and Hebei, the enthusiasm of the HR professionals for the HRoot-sponsored Expo remained unabated. 4011 HR executives and industry elites were present, who shared and discussed with HR service providers the development and challenges faced during the HR management reformation process.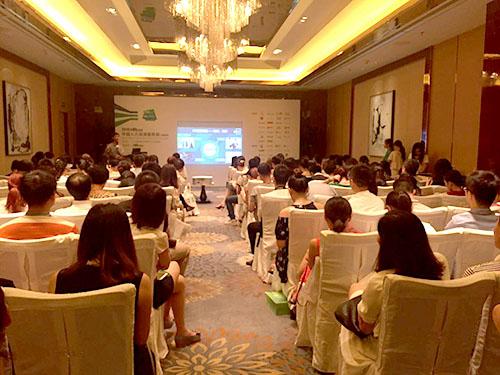 During the Expo, ATA's occupational assessment expert Mr. Li Lei delivered a keynote speech and shared the company's successful experience accumulated over the past years in providing enterprises with services in campus recruitment and talent assessment and introduced the development trend in talent assessment and recruitment examinations of enterprises focusing on two hot topics: "Talent photoscope of enterprise HR professionals – talent assessment with high reliability and validity" and "Reveal secrets – See how well-known enterprises use talent assessment tools". Meanwhile, Mr. Li Lei also introduced the cases about how Lenovo, Canon and Linkedin carried out talent recruitment with the aid of ezTest, ATA's latest cloud online testing and assessment product.
ATA's solution, developed exclusively for campus recruitment testing, helps enterprise HR professionals quickly and efficiently organize, deploy and implement campus recruitment testing in a unified way. ATA's EPI, Saville Consulting Wave, Character Evaluation, Post Match Degree Evaluation, and many other assessment products with high reliability and validity allow enterprises to test candidates more scientifically, objectively, and comprehensively.
EzTest, ATA's cloud-based online test delivery platform, in the era of the internet, ensures the safety and fairness of testing and the authoritativeness of assessment contents. It also helps enterprises organize talent recruitment assessments more flexibly, conveniently, and efficiently. So far, nearly one thousand enterprises including Lenovo, Canon and Linkedin have used it as an important tool for talent recruitment, assessment and selection.
(If there is any inconsistency or conflict between the English and Chinese version, the Chinese version shall prevail.)