Leading the Trend of Recruitment with Science and Technology
ATA Attends the China Summit Sponsored by Training Magazine in Shanghai
Date of Release: April 18, 2016
On April 15, the China Summit with a major theme of "Leading Learning with Science and Technology ", sponsored by U.S.-based Training Magazine , took place in Shanghai. As the largest test delivery service provider in China, ATA was invited to attend the event.
As many as 500 senior human resource managers from domestic and abroad were gathered to share their professional views. 14 experts in the field of corporate learning and development presented 16 human resource cases from various industries. The on-site run-through of roundtable discussion enabled HR professionals to share views and answer questions.
At the summit, Mr. Sun Yue, vice-president of ATA, introduced ATA's service concept on fair and precise talent assessment and selection, His introduction became the focus of discussion among many well-known leading technologies companies. In addition, the introduction of "eztest", a new online testing product developed by ATA for the era of "Internet Plus", has attracted even more attention from HR managers and administrators.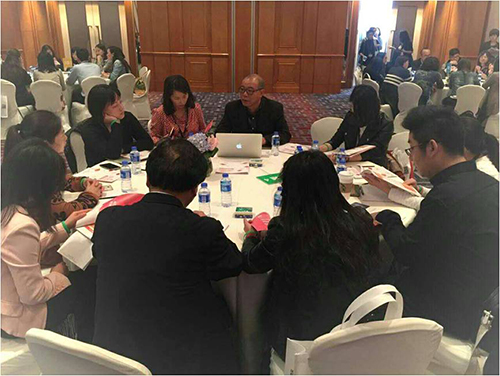 In the run-through roundtable discussion, Mr. Sun held dialogues with human resource managers from dozens of industries on the theme of "Will people engaged in talent recruitment lose their jobs? e-Testing Subverts the Model of Talent Selection and Recruitment". Centering on topics such as "talent selection and recruitment", "campus recruitment" and "talent evaluation", these dialogues attracted close attention and won great acclaim. The roundtable discussion constitutes a new form of human resources summit, providing HRs present at the meeting a face-to-face opportunity for communication, discussion and sharing,.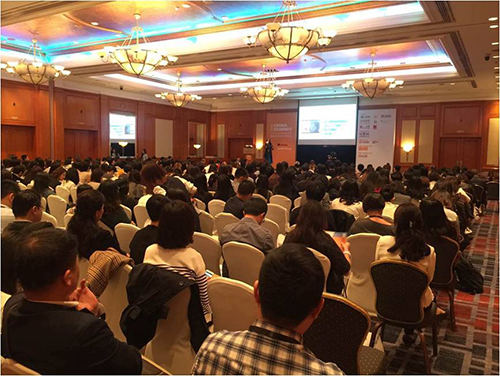 In the afternoon, Mr. Sun delivered a speech titled "e-Evaluation and Cloud-based Online Examination – Total Solution for Enterprises in Talent Selection", in which he shared with audience ATA's concept about fair and precise talent assessment and selection and introduced "eztest", an online testing product based on the Internet. His speech again became the focus of discussion by representatives from various companies.
Training Magazine is a US-based professional publication specialized in training and development with a history of 50 years. It focuses on the discussion and study in three areas: management, human resources and training. The magazine targets readers engaged in training, human resource management and business management from all walks of life. Annually, two large-scale global summits on talent development are organized by Training Magazine: "The Training Conference & Expo" and "Online Learning Conference." With the major theme of "Leading Learning with Science and Technology" , the summit held in Shanghai this time brought together HR professionals to discuss the future development trend of learning in the era of "digitalization" and how enterprises should do to exercise corporate human resource management in the new age of Internet. Saul Carliner, a well-known American expert in digital learning, was specially invited to share his practical experiences in talent development.
(If there is any inconsistency or conflict between the English and Chinese version, the Chinese version shall prevail.)