On July 27, ATA Online, a leading testing and assessment service provider, was invited to attend the 2017 HRoot China Human Resource Service Expo Chengdu, and shared its latest testing and assessment services, products and successful experience in talent assessment and campus recruitment with more than 4,000 HR directors, HR managers, and mid- and high-level management of enterprises from Southwest China.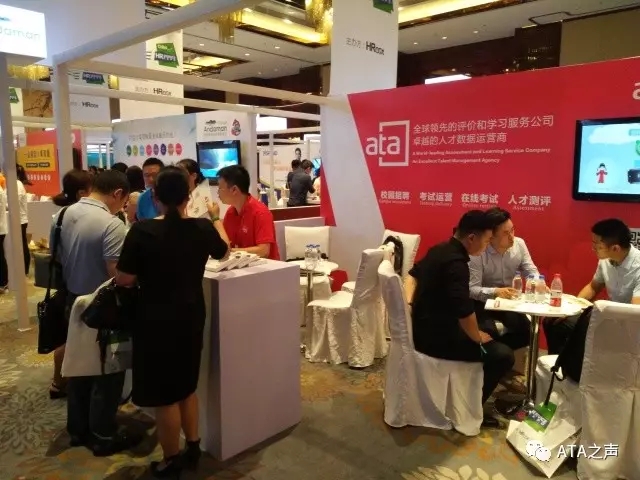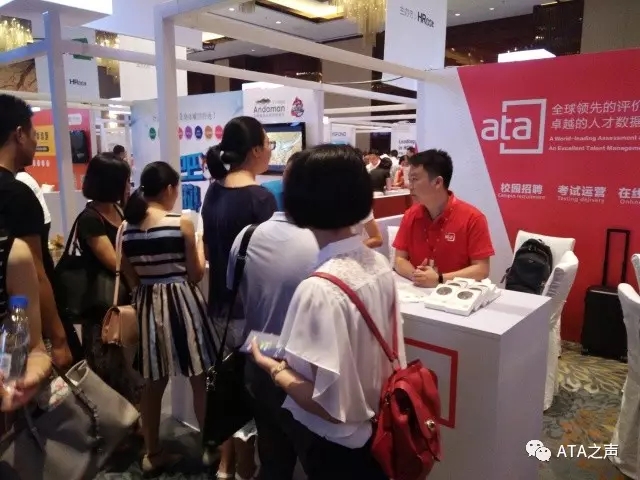 Despite the recent high temperatures and heavy rains across the country, HR people still showed unabated enthusiasm for the event hosted by HRoot. Over 4,000 HR managers and industry elites were present, sharing and discussing with HR service providers the development and challenges faced in the reform of HR management.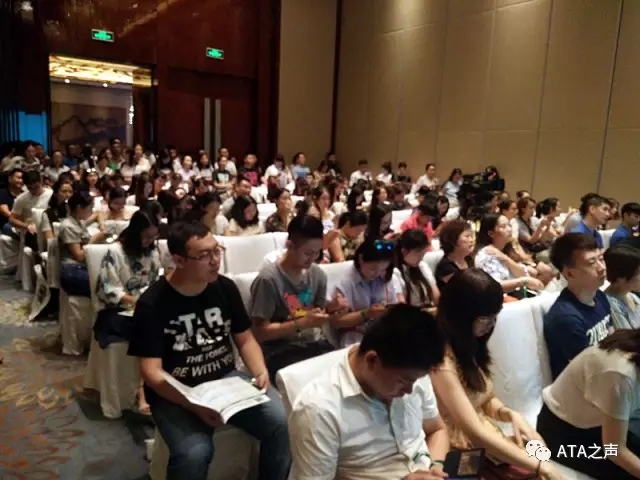 During the Expo, ATA's talent assessment experts shared the company's successful cases and services provided over the past years to enterprises in campus recruitment and talent assessment under the theme of "How assessment improves the effect of recruitment", and interpreted the trend of enterprise talent assessment and recruitment test development. At the same time, they also introduced ATA's independently-developed assessment products, such as EPI (Employability Profile Inventory) and Saville Consulting Wave, and the authoritative and leading overall services and solutions provided to the enterprises' campus recruitment, social recruitment, internal promotion, and post grading in the HR management field including talent recruitment, selection, and assessment. These products can help clients to realize more efficient and accurate talent recruitment and selection. During the speech, ATA's talent assessment experts elaborated on the important role of these assessment tools in the recruitment process based on the practical assessment reports. In addition, the practical cases in which ATA's assessment tools were applied by some of Top 500 enterprises in China were presented. The keynote speech received high attention and warm response from the guests present.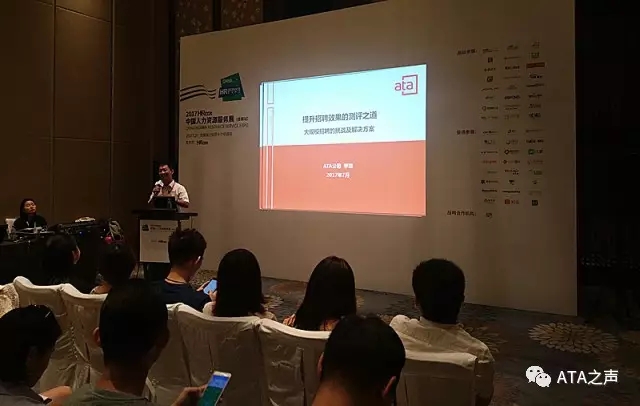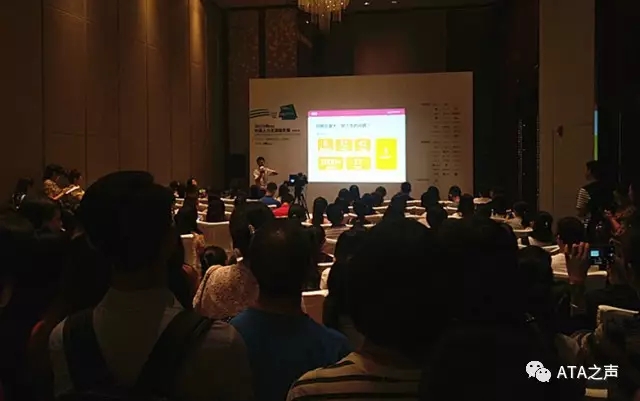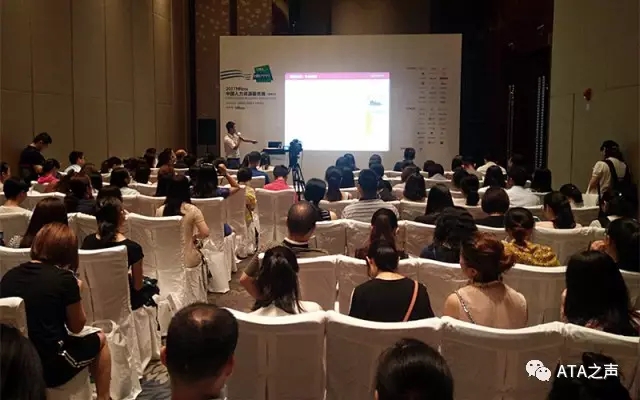 As a leading testing and assessment service provider, ATA is committed to providing advanced testing and assessment technologies, delivery services, and authoritative talent assessment products and contents to more enterprise employers, government agencies and industry associations; to providing personalized solutions for talent growth so as to realize efficient and accurate matching between talent and employers, and talent and career development; and to providing professional services to enterprises' HR management and development.