Sponsored by State Taxation Bureau of Tianjin Municipality and organized by ATA, the Tax Service Skill Contest for 2017 under the Tianjin Municipal National Tax System took place successfully in Tianjin on August 3. Contestants from 3 branches in 17 districts participated in two rounds of competitions. ATA provided system platforms, technical support and operational services for the contest.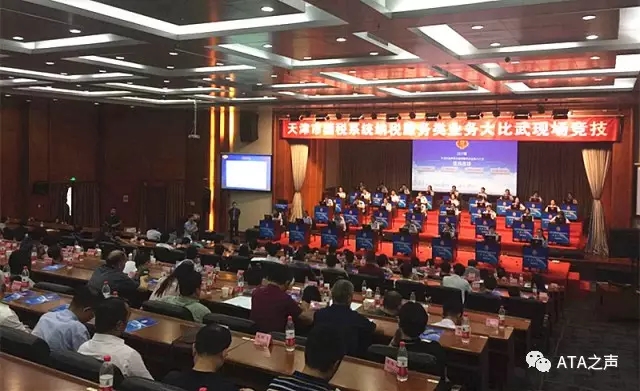 During the contest, ATA's online competition system stood the trial of varying environments in terms of system stability and security. Its excellent performance and services provide a strong guarantee for the successful completion of the contest, which has received recognition from relevant leaders from the Tianjin State Taxation Bureau and praises from contestants as well as all walks of life.
The Tax Service Skill Contest for 2017 under the Tianjin Municipal National Tax System was an event for professional skills and service competition focusing on tax collection work, with an objective of continuously stimulating the enthusiasm of all the bureau's officials for learning knowledge, developing capabilities and improving skills by combining the contest with their practical work and personnel training.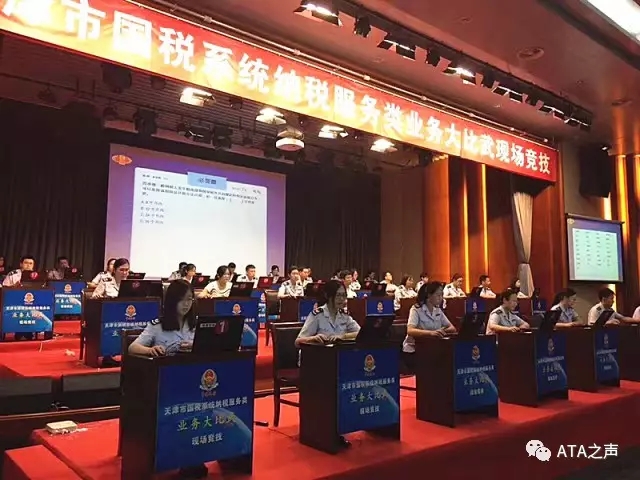 During the contest, the contestants answered questions on computer, with test questions, question answering status and test scores simultaneously displayed on the big screen. While the contestants focused their attention on answering questions, the audience could also view the test status real-time, fully ensuring the fairness, impartiality and openness of the contest.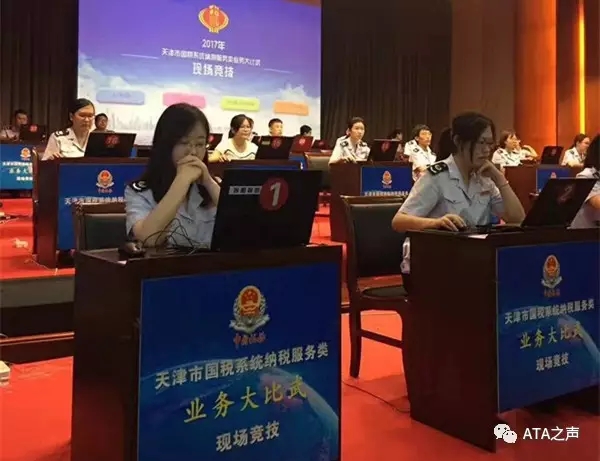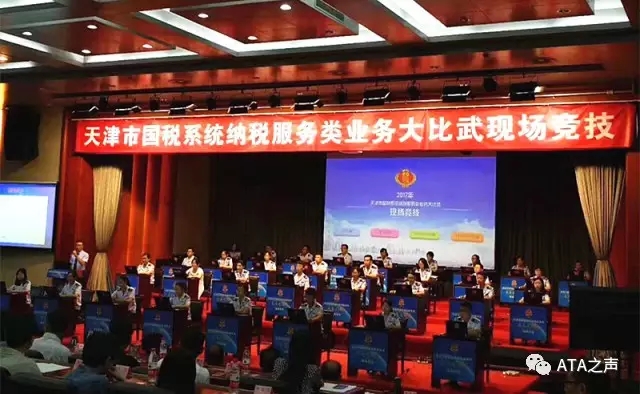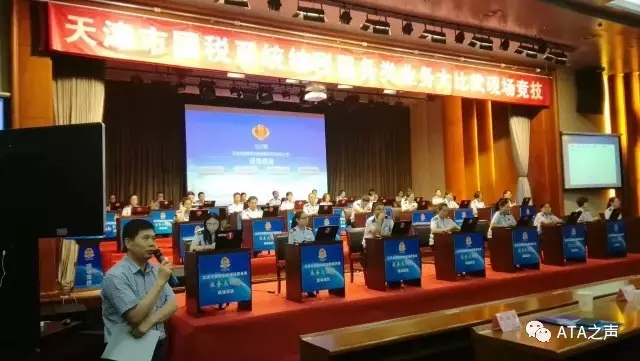 Leveraged on its long term dedication and advanced testing technologies and service experiences accumulated over the years, ATA has developed technologies and delivery platforms specially designed for knowledge and skill contests as well as on-site competitions of different kinds. Especially for on-site competitions, ATA cutting-edge technologies and innovation has changed the organizational model for competitions, improved the quality, fairness and impartiality, and provided the contestants with better-quality competition experience.
The completion of the event constitutes another successful example of ATA's projects for providing technology and operational services for competitions. ATA will make further efforts to assist more enterprises and associations in carrying out contesting activities with more plentiful contents and diversified styles.