State-Owned Enterprises (SOE) in China are now required to establish a senior management position of Chief Compliance Officer
According to the Administrative Measures released by the State-owned Assets Supervision and Administration Commission of the State Council (SASAC), since October 1, 2022, SOEs (state-owned enterprises) in China are now required to establish the post of chief compliance officer. This role is specifically assigned to promote a corporation's effective compliance management system, as well as to enhance its level of oversight and accountability.
Apart from impacting around 100 central enterprises, the Measures is expected to reach tens of thousands of more centrally-administered subsidiaries as well as lower-level SOEs. In the Chinese assessment industry, policy-driven compliance is also sweeping the credentialing market, resulting in a foreseeable trend in which related certification programs will experience unprecedented growth over the next few years.
China recognized 18 new professions in 2021, including Compliance Officer
Though required in SOEs today, Compliance Officer was not yet an official profession until March 2021. Last year, the Chinese Ministry of Human Resources and Social Security (MOHRSS) announced the addition of 18 new professions to boost domestic graduate employment and entrepreneurship. Alongside such positions as robotics engineering technician and data security engineer, Compliance Officer was declared an emerging post to engage in corporate governance, legal affairs, risk management, and internal security.

Nowadays, Compliance Officers are increasingly visible and perceived as necessary roles in many industries, just like corporate lawyers, accountants, and auditors.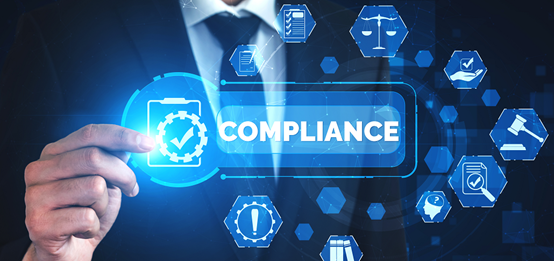 Examination for Certified Compliance Officers delivered nationwide on October 22
On October 22, the Examination of Certified Compliance Officer was successfully delivered nationwide via ATA's turn-key online testing solutions with dual-vision proctoring services. Since April 2022 when this credentialing program was first launched into the market, ATA, as a trustworthy partner of MOHRSS, has provided high standard TDS (Test Delivery Services) to tens of thousands of candidates. At the same time, the volume of new exam registrations has expanded drastically.

While the local compliance certification market in China is in its early stages, those well-renowned international programs in various sectors (such as AGRC's Certificate in Compliance,AAPC's Certified Professional Compliance Officer/CPCO) are embracing broad prospects domestically. In other words, overseas awarding bodies will soon discover a good opportunity to enter the Chinese assessment market to meet the demand of growth of such profession.