Similar to other music education systems in many countries (e.g. ABRSM in the UK and AMEB in Australia), in China,Artistic Proficiency Skills (e.g. music theory examination) is also a common requirement for those who wish to pursue a career in music or music education, and passing the exam at various levels can lead to certifications and recognition in the field.
Unlike most standardized tests, Artistic Proficiency Assessments focus on a candidate's mastery of practical music knowledge, covering basic elements such as musical notation, scales, intervals, chords, and keys. The evaluation of those music competences requires a high level of onsite interactive involvement between candidates and examiners, such as transcribing/drawing musical notes on a staff according to a melody played on piano by the examiner, marking the rhythm or beat of a random score, or performing improvisational "sight-singing" based on a given staff at the test room.
Therefore, for a long time, Chinese candidates have had to commute to exam rooms with piano and other musical facilities for on-site testing. However, is it possible to implement this sort of performance-based examination remotely online?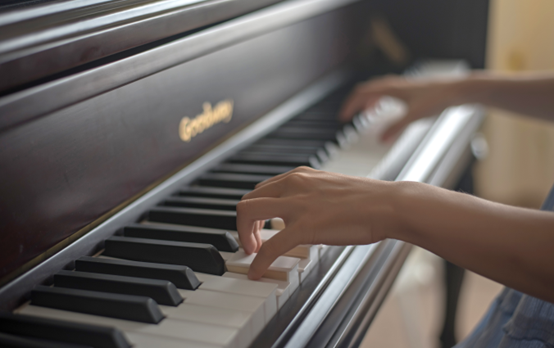 The Answer is Affirmative: ATA recently delivered Online Proctored Artistic Proficiency Examinations
Recently, the Artistic Proficiency Assessment organized by Shanghai Conservatory of Music was smoothly delivered through ATA's professional online testing system. Specially designed for remote artistic examinations, the system enabled tens of thousands of candidates to have a high-quality experience of taking the music theory exams from the comfort of their own homes. Apart from the PC version, ATA also developed a customized Mobile Application (App) based on the test organizer's specific item rendering and scoring needs, ensuring the entire exam process to be well managed, from candidate registration & payment, test token distribution, exam-taking, performance audio/video submission, test result publication, and e-certificate accreditation.
Candidates demonstrated their rhythmic control by tapping on "virtual drums" and upload their responses/performances through video or audio recording, and the entire performance was completed under ATA's algorithm-enhanced dual-vision invigilation. Apart from the anti-cheating mechanisms that can automatically flag suspicious candidate behaviors to human proctors for intervention, candidates could connect with proctors via video call at any time during the exam for prompt and effective help. This greatly eased candidates' nervousness, especially for those who took the online performance-based exams for the first time.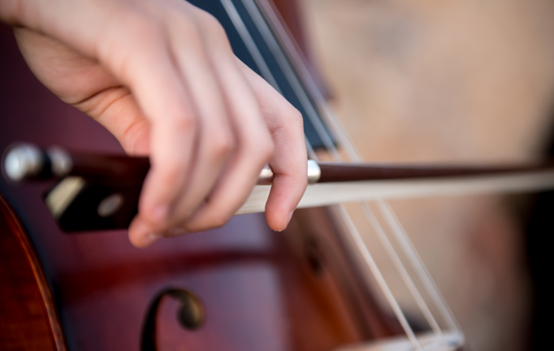 A Growing Trend in China Market: Online Performance-based Assessment is now a Go-to Choice
In recent years, the advanced technologies have made the already popular online testing systems more flexible in content presentation and delivery modalities. Apart from traditional examinations with standardized test items ( Multiple choice questions, True/false questions, Fill-in-the-blank questions), more vivid and dynamic contents are also commonly seen, such as Diagram or flowchart questions, Matching questions, Drag-and-sort questions...and even more interactive items involving motion graphics, videos, audios, and other digital tools to allow candidates to showcase their capabilities not only in written answers, but also with their voice/motion records, or even real-time operations and performances.
The great enrichment of test content rendering technologies also nourished the blooming of online performance-based assessment and make it an attractive option. Today, candidates can demonstrate their skills by applying their knowledge in a practical setting virtually, or in a simulated situation. The most typical examinations of this sort in China are those for music, art, and IT related skills. Extra to the high efficiency and enhanced cost-effectiveness, another advantage of this test modality is that it can be remotely managed and administered, making it more accessible to candidates and feasible to test organizers who may have difficulty arranging onsite exam facilities, such as organizing an artistic proficiency exam in less developed regions, where delicate musical instruments needed during the exam are rare resources.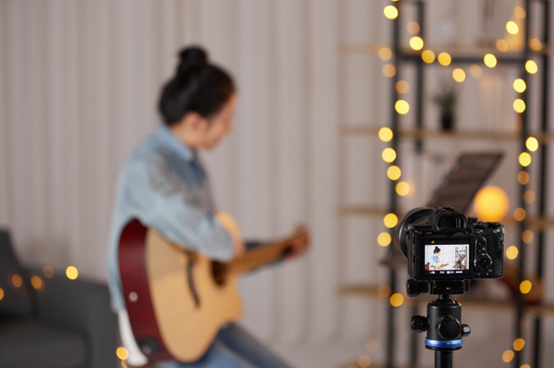 As the market leader of professional testing services in Asia and China in particular, ATA has been dedicated to technological innovations and advancement for the assessment industry, so as to make testing more enjoyable, flexible and accessible to candidates, as well as make it easier for exam organizers, administrators, proctors, and other core stakeholders in its administration.
Interested in more information about the Chinese testing culture and assessment market? Come subscribing our Newsletter "China Testing Stories" and following us on ATA LinkedIn Official Account.